The Best Man for the Job! When it comes to your big day, choosing the right best man is a decision that can make or break the celebration. You need someone who is not only a close friend or family member but also a responsible, organised, and supportive individual. However, what if you're struggling to find the perfect candidate from your social circle? This is where Bestmanhire.co.uk comes to the rescue. In this comprehensive guide, we will explore why you should consider Best Man Hire for your wedding, what qualities to look for in the best man for your special day, and how Bestmanhire.co.uk can help you find the ideal best man.
Why Choose Best Man Hire for Your Big Day
Choosing the best man is a decision that carries immense weight. Your best man should be someone who understands the significance of the role and is dedicated to making your wedding day as memorable as possible. But what if you're facing challenges in finding the perfect candidate among your friends and family? Best Man Hire offers a solution that takes the stress out of this important decision.
Professional Expertise: Bestmanhire.co.uk specialises in finding and providing professional best men for hire. These individuals are experienced in handling all aspects of the role, from organising the bachelor party to delivering an unforgettable best man's speech.
Customised Services: When you choose Best Man Hire, you have the flexibility to customise the services you require. You can select a best man based on your specific needs, ensuring that they align with your vision for the day.
Peace of Mind: Hiring a best man through Bestmanhire.co.uk provides you with peace of mind. You can trust that your best man will handle their responsibilities with the utmost professionalism and dedication.
What to Look for in the Best Man for Your Wedding
Finding the best man for your wedding is not a task to be taken lightly. The best man for the job is the person who will stand by your side on one of the most important days of your life. Here are some key qualities to consider:
Reliability: Your best man should be someone you can count on. They should be punctual, organised, and responsible, ensuring that everything runs smoothly on your wedding day.
Emotional Support: Your best man should be a source of emotional support. They should be there to calm your nerves, offer encouragement, and celebrate with you.
Public Speaking Skills: An essential role of the best man is delivering a memorable speech. Look for someone who is comfortable with public speaking and has the ability to convey heartfelt sentiments.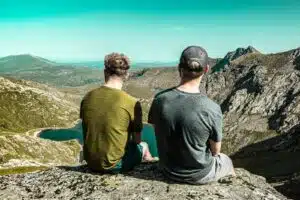 How Bestmanhire.co.uk Can Help
Bestmanhire.co.uk is your go-to destination for finding the ideal best man for your wedding. Here's how we can assist you:
Extensive Selection: We have a diverse selection of best men to choose from, each with their own unique qualities and expertise.
Personalised Matching: We work closely with you to understand your requirements and match you with a best man who complements your vision for the day.
Peace of Mind: With Bestmanhire.co.uk, you can rest easy, knowing that you've chosen a reliable and professional best man to be an integral part of your wedding.
---
In summary, the best man for the job is a crucial figure in your wedding, and choosing the right one can be a daunting task. Bestmanhire.co.uk offers a solution by providing professional best men for hire, ensuring that your wedding day is flawless and memorable. Visit Bestmanhire.co.uk to find the best man for your big day and enjoy the peace of mind that comes with making the right choice.